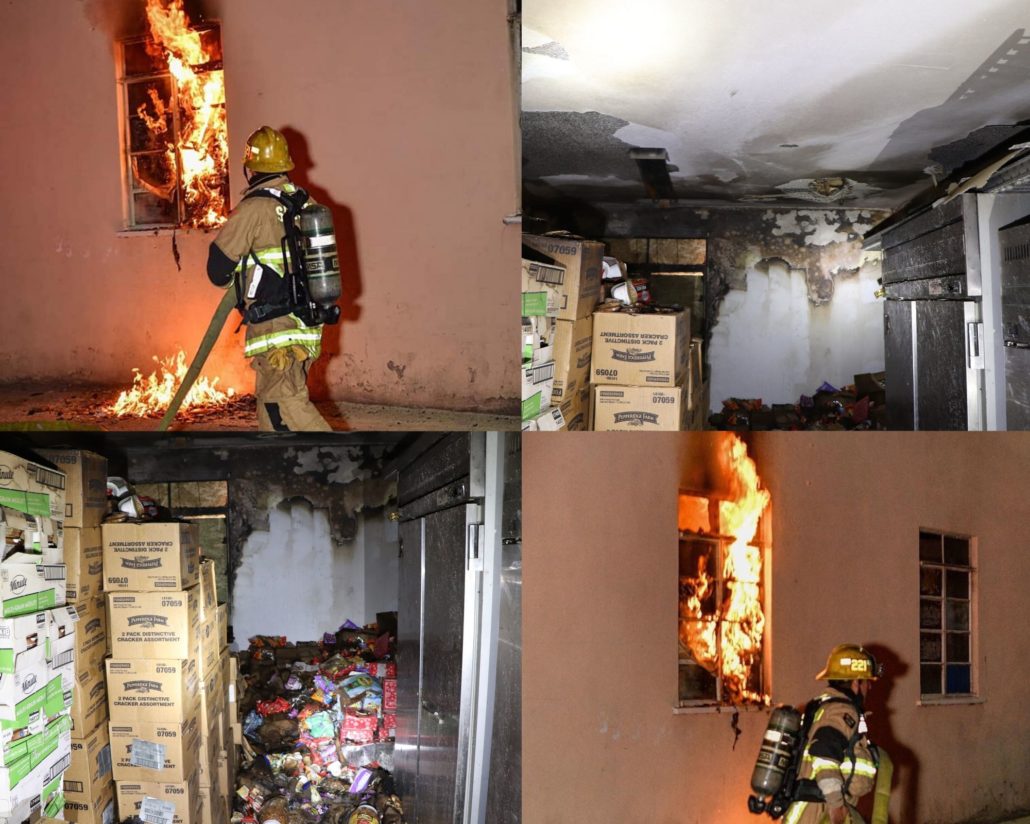 REBUILD THE MISSION
On Thursday, April 16, at approximately 10PM, someone fire-bombed our Downtown Mission campus, setting fire to our essentially needed Food Pantry. Thankfully, one of our very own courageous team members was able to put out part of the fire before it got out of control.   The San Bernardino Fire Department arrived on the scene quickly and extinguished the remainder of the fire without any injury or loss of life.  However, the fire did cause significant damage to our building and destroyed a large portion of our food for giveaways.
While the full impact of this fire is still yet to be determined, we are happy to report that several deliveries of donations  on the following morning of Friday, April 17, allowed us to continue our regularly scheduled Senior & Disabled grocery home deliveries, our on-campus food distribution, and hot meal programs for the most needy members of our community.
Today, we are more committed than ever to our mission of loving people and meeting needs wherever we encounter them. We firmly believe that nothing can stop us from doing what God has called us to do in San Bernardino and beyond! We'd love for you to partner with us in that endeavor!
If you'd like to join us in keeping the mission open so we can continue to feed our community, please donate now by clicking the "Give" button on this page!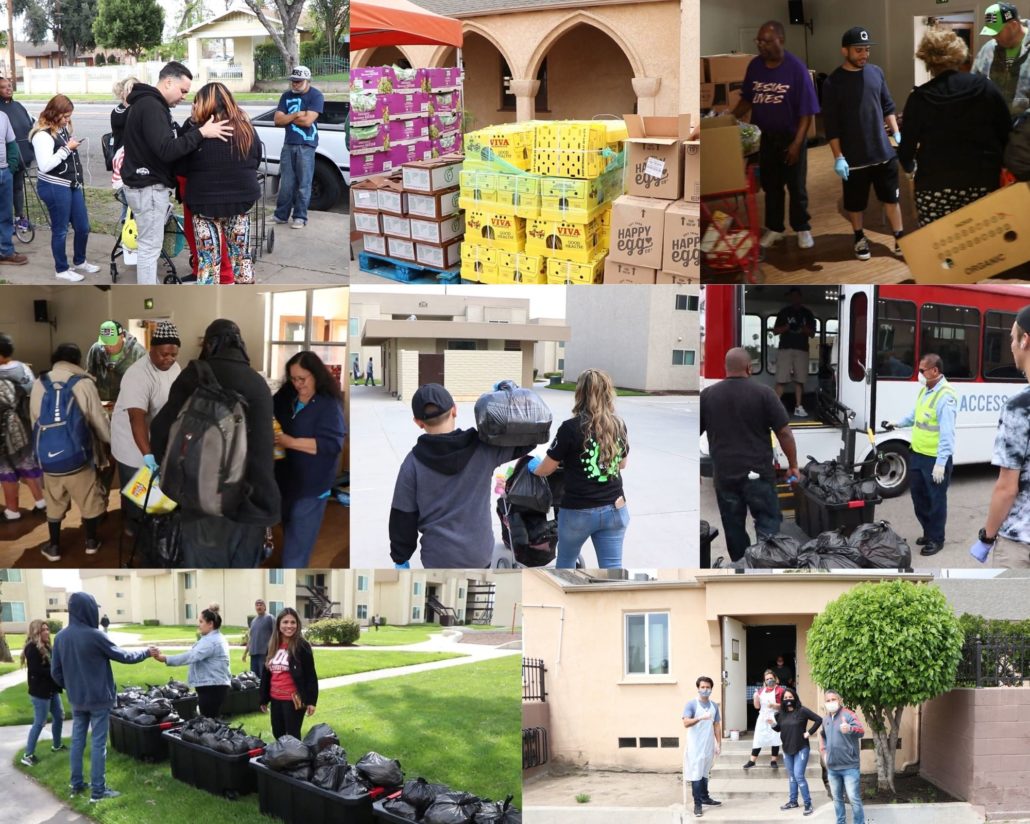 Our Downtown Mission
Our Downtown Mission has always been a place for people to find hope, love and encouragement.  Most who walk through our doors are in desperate need due to the poverty, gangs and drug addiction in this area of our city.  Our goal is for every person to find the love, help, assistance, food and resources they are seeking.
During this crucial time in our country, we have been giving away groceries to over 3,000 families a week.  We are delivering 700 of those to seniors and disabled people that are not able to leave their home.  Many of the children in the neighborhood are out of school and very hungry, so we are providing hot lunches daily with over 1,200 Grab-N-Go lunches being served weekly.
Every week we are distributing hot meals, groceries, and clothing. We've also been helping the needy with bus passes, DMV vouchers, hygiene products and utility assistance on a regular basis. When our doors are open, we host Bible studies, recovery, anger management, and marriage classes, and of course, our worship services are always a constant source of hope for our community.
FOOD DISTRIBUTION
Wednesday 11:30 AM, Friday 11:30 AM, Saturday 11:30AM, Sunday 1:30PM
GRAB AND GO LUNCHES
Monday - Saturday at 11:30 AM
IN-HOME GROCERY DELIVERY TO OUR SENIORS & DISABLED
Monday - Friday 11:00AM

(In Parntership with OmniTrans Access)